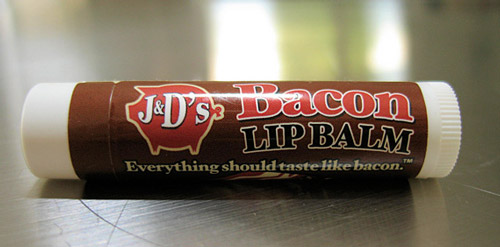 Or it just might be Bacon Flavored Lip Balm. Which is love, basically. Because you and I know that everything should taste like bacon, and when it doesn't, it just doesn't taste as good as it should.
Let me tell you, there are some other places I'd want to put this Lip Balm. Juuuuuuust kidding.
Anyways, this lip balm has all those great ingredients that any lip balm should have, sunscreen, aloe, so it's safe. For your lips.
Get your own Bacon Lip Balm here on amazon
Check out the tastiest list of all things bacon here

Invention found first on Uncrate

Tweet
Pin It