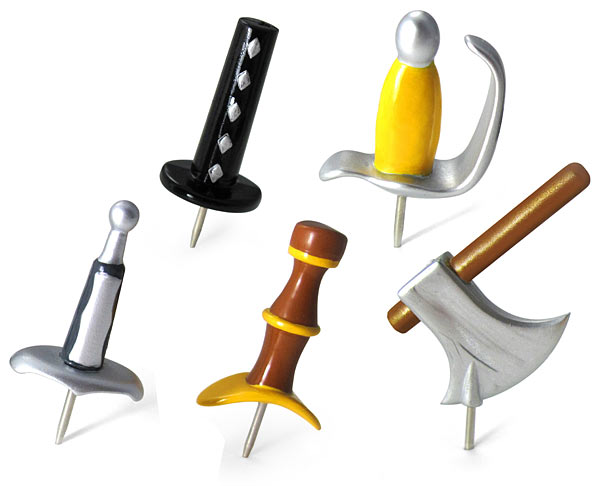 These medieval pushpins are rad. They are designed to look like tiny little weapons. Each set comes with 2 of the Sabre, Single Handed, Broadsword, Katana and Axe.
Now you can perfectly wreak havoc on your sticky notes like nothing they've ever seen before.
The way I look at it, these old school push pins make your old school push pins look old school. Know what I mean?
For the worlds smalled sword fights get these cool Push Pins here

Tweet
Pin It