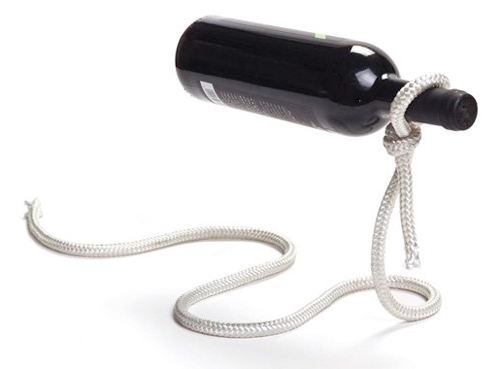 This gadget boggles my mind. I've seen it and I still don't believe it.
Okay, okay, you got me. It's just an optical illusion. Each Lasso Wine Bottle Holder is made from chromed iron and covered with the rope to make it appear like it's just rope. The swinging bit at the end adds to the effect.
So don't worry, your wine bottle is as sturdy and safe as can be.
Possibly the best thing about this gadget is that if you ever find yourself out of wine, you have lasso to go grab yourself another bottle with.
Yeehaw!
Get your wine bottle holder and lasso one up right here
Tweet
Pin It