Okay. I lied. The light saber key chain makes a horrible cutter for cheese. I tried it.
It didn't even bend the cheese
I did however find it works awesome for playing CSI and finding white stains on peoples pants while riding on the bus.
Oh yes, I know what you got up to the other night
Anyways, its a wicked toy, currently not available in other colours, bummer, but I'm sure darth maul ones are on their way.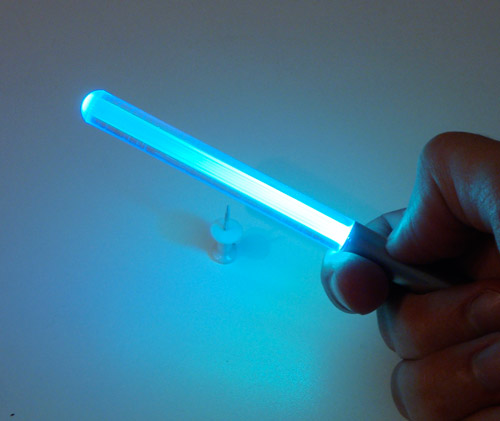 Buy your own Light Saber Key Chain
Tweet
Pin It