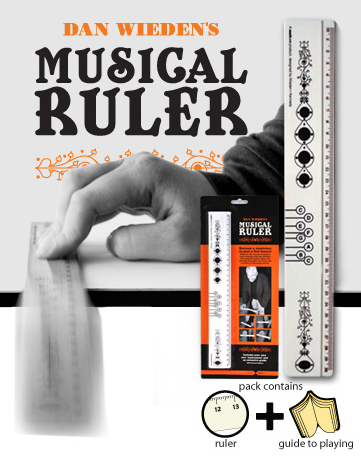 Well here you have it. Possibly one of the best adaptations to a regular office supply we have ever seen, it's the official, authentic, musical ruler. And trust me on this one, this gadget totally rules.
This musical ruler comes with instructions and mini lessons on how to be the master ruler player. In no time you'll be impressing the masses with your amazing musical ruler playing abilities.

After a few short days I'm now able to play a full 8 measures of the William Tell Overture. It's a little tricky because the song is about 60 centimeters long. Of course, I have a musical background. I started playing the ruler when I was about 6 inches tall.
For you, I'd suggest starting with something a little easier like hot cross buns, or the theme song to the A-Team.
Rule witih me. Be a musical genius and get the Musical Ruler here

Tweet
Pin It