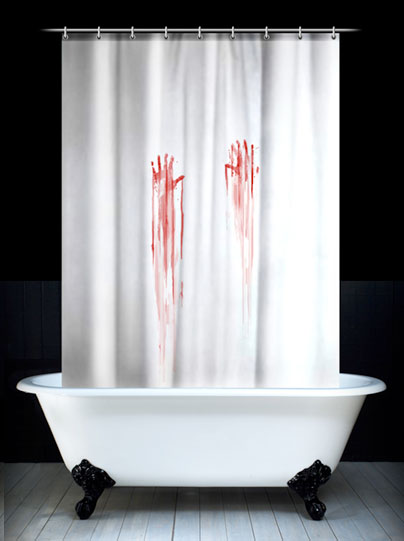 Having some people stay at your place this weekend? Time to redecorate with a Blood Bath Shower Curtain!
These Psycho shower curtains are excellent to put up in your guest bathroom, it's a total scream. You can pretty much guarantee your guests will only end up staying one night – and probably never use the shower.
It's also a great finishing touch to your Halloween party decorating. And best of all, the price is to die for.
Hit the jump to buy your Psycho Shower Curtains here
Tweet
Pin It