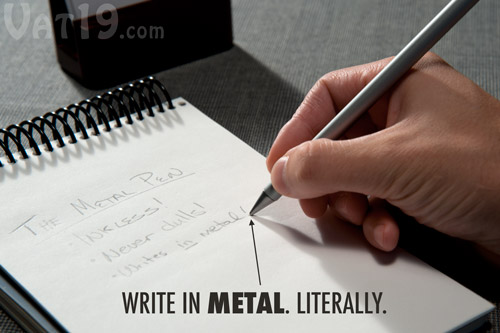 This Inkless Metal Pen literally never runs out of ink. It's pretty amazing. The Inkless Metal Pen features a special metal alloy tip that deposits the tiniest amounts of metal onto the page as you write. The silvery markings may resemble pencil, but it's permanent and never smudges!
It never needs sharpening, never needs refilling and is the perfect gift for artists and doodlers.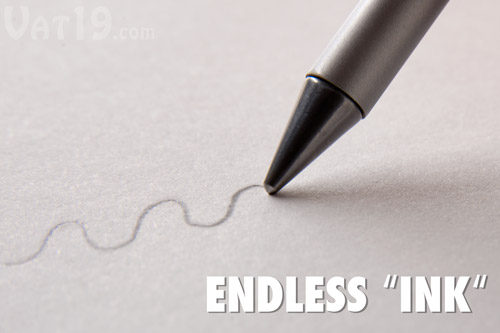 You can even write upside down – UNDERWATER! Which is pretty awesome since most of my time is spent standing on my head…underwater. It's a medical condition, give me a break.
Features:
Dimensions: 6.25″ x 0.375″ diameter
Special alloy metal tip
Anondized aluminum barrel
No dulling, no smudging, no leaking, no refills
Warning: Not intended for children (due to small amounts of lead in the tip)
Hit the jump to get your own inkless metal pen and keep it forever!

Tweet
Pin It