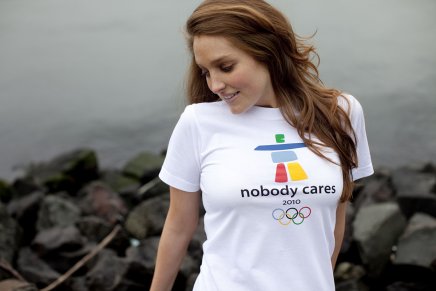 Well it happened. Someone had the gusto to go ahead and do it. Dissed the olympics on a shirt to make a buck – and insulting an entire city in the process. Good job boys.
I only have one rebuttal to that t-shirt though.
Nobody cares? I care you stupid cow.
Olympics aside, Vancouver is awesome.
Click here to get the shirt or see more photos of the morons
*If you get the shirt, I recommend putting "vancouver" in place of nobody, or we'll even accept "I care you stupid cow"

Tweet
Pin It