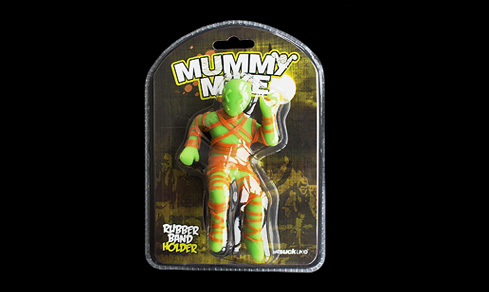 This cool desktop accessory from SuckUK is part of an awesome series of tortured characters repurposed for your daily household needs. Appropriately named "Mummy Mike", this little guy holds your rubber bands giving him the appearance of a wound up Mummy when completely wrapped in elastics.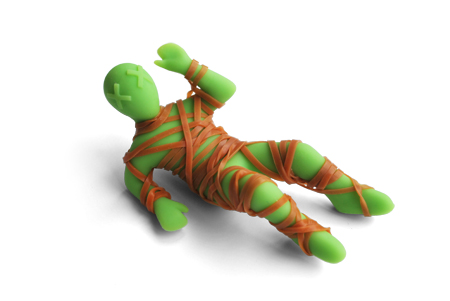 Made out of 100% silicone rubber he's even fun to play with. Look! He's waving at you right now. Hey there Mike!
Him, he looks a little tied up at the moment. What's that?
Mike tells me he's in a band.
I'm a big fan.
Get your Mummy Mike Rubber Band Holder here
Tweet
Pin It