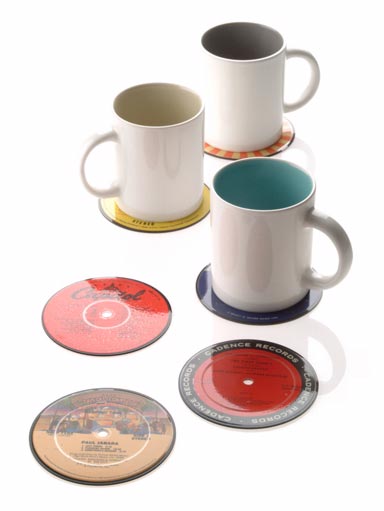 These funky drink coasters are made from real recycled vinyl records and packaged up into a sweet set of 6. With every order you never know what you'll end up getting, which kinda makes it feel Christmas! You may get some records you've never heard of, but one thing you can be sure of is they'll always be a hit with your guests.
There are so many old records out there it's enough to make your head spin. So next time you pour yourself a brim full of asha, put it on a 45.
Don't forget to check out our list of the Greatest Drink Coasters of All-time.
Grab your Scratch proof Drink Coasters here
Tweet
Pin It