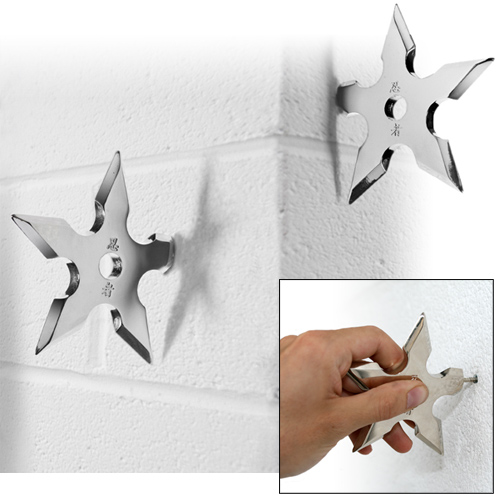 These Shuriken Ninja Coat Hooks are pretty sweet. And they certainly appear dangerous.
Okay. You got me. They are dangerous. (in theory). But oh so useful.
These awesome coat hooks have smooth edges and are safe as any ole hook you'd have hanging on the wall. They are perfect for hanging your coats, ties, numb-chucks, wigs, ear muffs and even a bag of your old coat hooks that you don't use anymore because this is so much cooler.
Think about it. Now you can decorate your entire place to match your ninja pajamas! I know I will!
Hit the jump to buy your own Ninja Throwing Star Coat Hooks
Tweet
Pin It