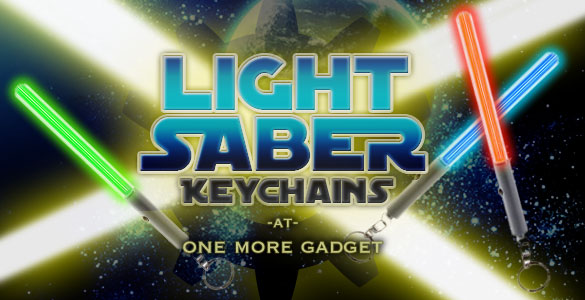 To celebrate One More Gadget's 3rd year we're giving away some of our favorite Light Saber KeyChains!
Each week for the month of January we'll draw one lucky winner.
You'll receive one entry for doing one of the following, and up to three entries for doing them all!:
1. Follow us on twitter and RT this post to your followers.
2. Like us on Facebook and share One More Gadget with your friends.
3. Leave a comment on this post telling us why One More Gadget is cool & awesome! (don't forget to include your correct e-mail)
Alllllso. For those true blue hard core One More Gadget lovers, we'll be randomly posting sneaky saber clues all through the month on twitter and facebook with ways u can grab more chances to win!
Super easy, so light it up! And may a gadget be with you, always.
Tweet
Pin It