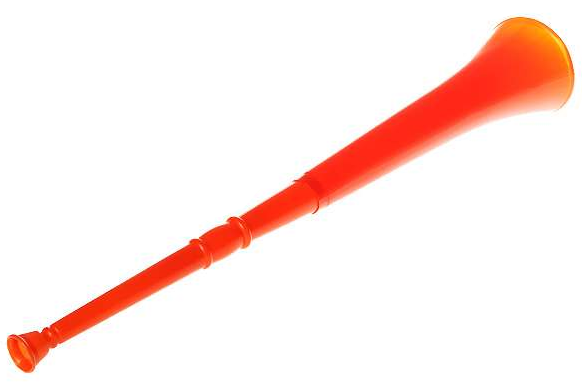 One of the most unmistakable, unimaginable gadgets for this year has got to be the Detachable Vuvuzela.  FIFA 2010 World Cup Fans eat your heart out. There seems to be a surplus of these. Probably has something to with the fact they are banned everywhere.
And now they are getting rid of them. All of them. And now they can be yours.
Think about it.
You could give your child birthday party memories that will last forever.
Even after therapy.
Get your own orange portable Vuvuzelas here and make some noise
Tweet
Pin It