Some of you might not know, but there was a big birthday here at One More Gadget! We received a lot of cards, but this one was definitely one of the best. There's a couple inside jokes (we'll explain later). See if you recognize any of the gadgets we've reviewed on our site. Enjoy!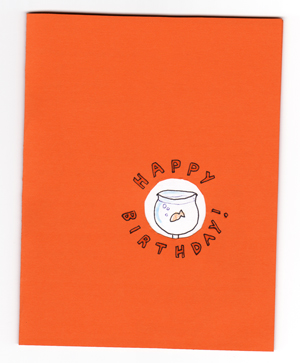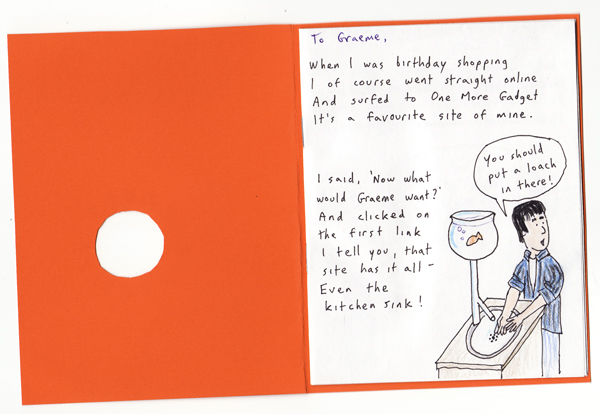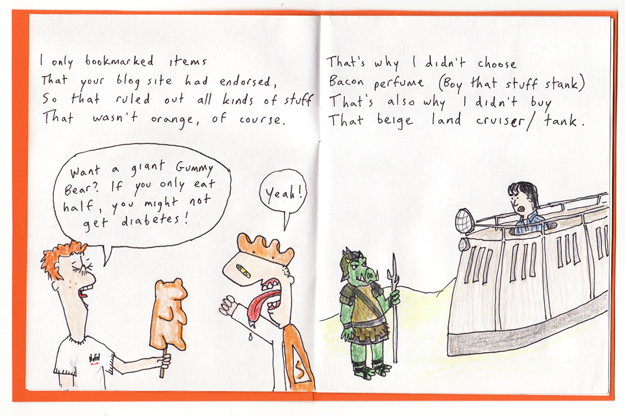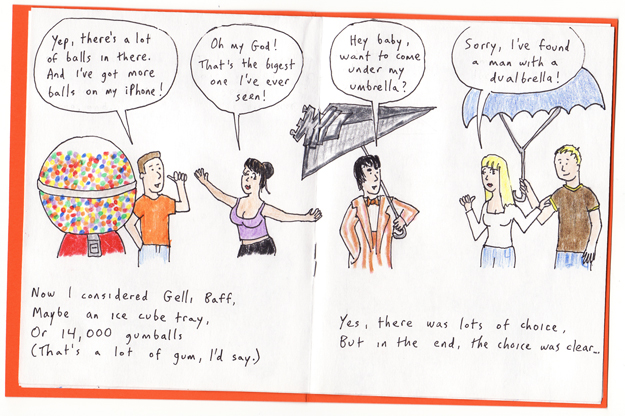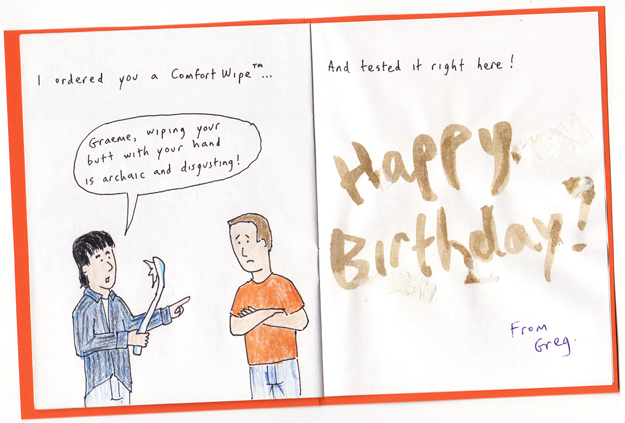 Did you catch them all? I guess we do have almost everything here, even the poor little fish tank sink. And who could forget my big diabetes scare after scarfing down that ginormous Gummy Bear! (among other things). Although I don't own my own Badonkadonk, I definitely will have a 14,000 gumball machine in my lifetime.
One of my best birthday cards was a few years ago. A girl literally made 'The Biggest' card I've ever seen. However, she spelled 'bigest' wrong. Pretty big mistake. Literally. And 2010, who could forget our hugely popular invention, the Star Wars Star Destroyer Umbrella? Way better than the Dualbrella.That thing sucks.
So there you have it, an epic birthday card. So awesome I almost crapped my pants. At least I now have a Comfort Wipe™.
Thanks Greg.
Tweet
Pin It