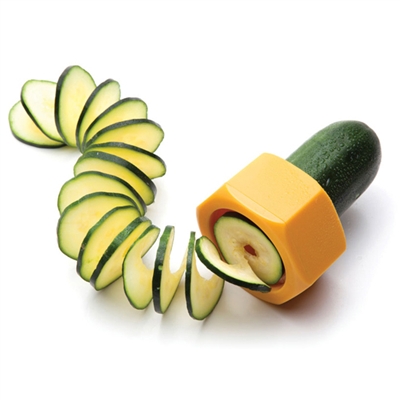 If you are looking to turn your veggies into slinkies, look no further than the Cucumbo Spiral Slicer. It's not every day I tell people that it's okay to screw their food, but it is, and here's how it works:
Step 1. Place the cucumber into the Cucumbo.
Step 2. Start twisting.
Step 3. Decorate your plate with your twisty, slinky cucumber! Fini.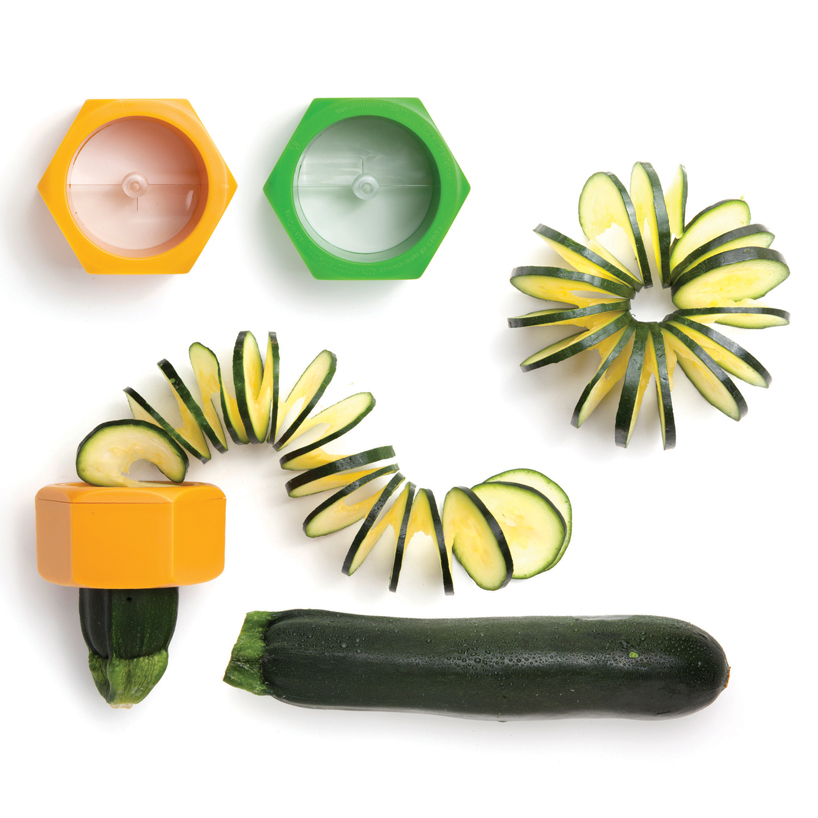 I happen to be friends with all the band members of Twisted Sister, I think this will make an excellent stocking stuffer  for them. But even if you aren't a groupie, this will surely make a great gift for other folks too! Now come on everybody and do the twist!
Don't be a screwge. Get your own Cucumbo right here!
Tweet
Pin It