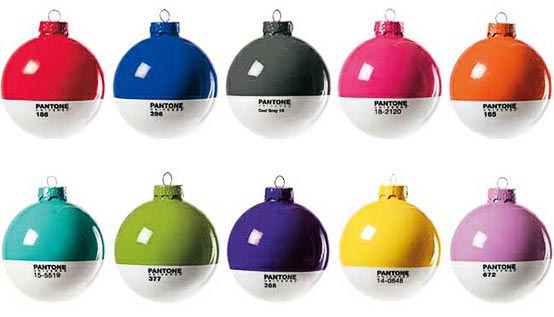 Yup, they did it. Told you so. In fact, was it something I said?
These cool Pantone Christmas Ornaments look great on my Christmas tree. I wonder if balls like this are going to bring those white Christmas trees back in style?
When I use these to decorate my tree I like to keep the orange ones near the front.
Dale from electronics tends to keep his blue balls on the bottom.
PMS 286 he says.
Ho ho ho! Grab your Pantone Christmas Balls here*
*Available in 2012
Tweet
Pin It