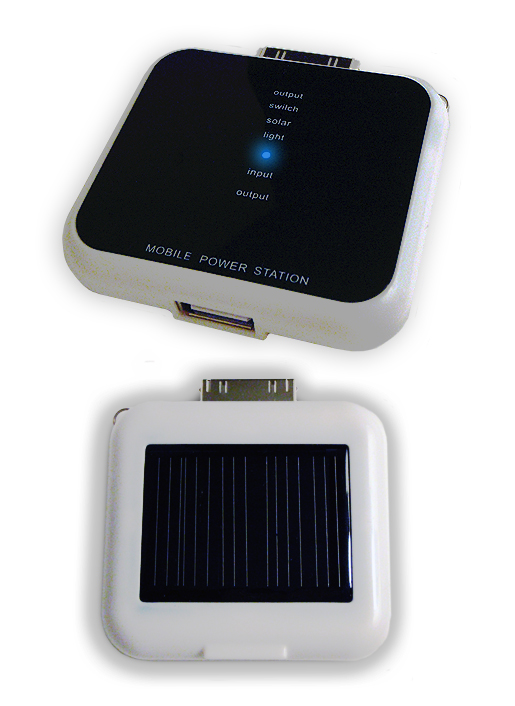 This Solar Powered iPod/iPhone Charger is perfect for traveling. It's small enough to fit in your pocket and works as a backup battery while on the go.
Charge time using the sun is about 7 hours, and after a couple hours it gives enough juice to power any device for emergency use. This battery can also be charged up via AC or through USB connections on a computer in just under 4 hours. And because of this handy USB connection, we were also able to charge up our e-reader, and use the e-reader while it charged too.
More cool features for this tiny battery:
• Stores power like a battery
• Solar panels
• Exact width and depth of the iPhone
• Handy Keychain ring
• Shines blue light when charging by Sunlight
• Shines red light when charging by AC or USB
• Hidden Button for switching through modes
• Can charge any USB device
One of the greatest things about this Solar iPod/iPhone charger is that it works both as a charger and as a portable battery. The prices we've seen for similar products range from $70 to $80 but we found this one for only $29.99 from Remodelize.com.
For just one week, our OneMoreGadget fans can buy this product for $29.99 and receive an additional 10% off using the discount coupon code "OneMoreGadget". Score!
Get your Solar iPod/iPhone charger from Remodelize here
Tweet
Pin It