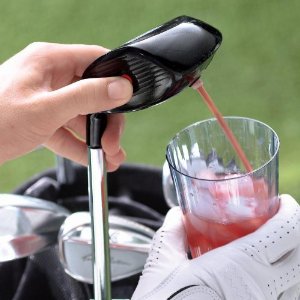 This invention is actually pretty useful. The golf club holds enough liquid for you to be chugging away for an entire round. Round of golf that is. However, if you are a pro, I think this counts as another club in your bag, which means you'll be disqualified, but not dehydrated!
And seriously folks, make sure you grab the right club, this is especially important if you own the uroclub.
Hit the jump to get your own Golf Caddy Drink Dispenser Here
*Thanks to Winston, my caddy in life, for the heads up.
Tweet
Pin It