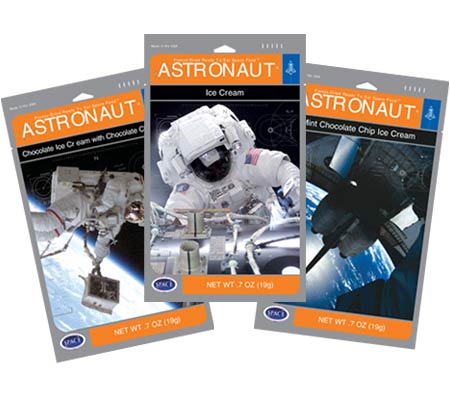 Astronaut ice cream has been a part of my life since I was a child. It wasn't until a Christmas office party in 2008 that I discovered I was one of the few people in this world to actually have tasted Astronaut ice cream before. Probably because I have aspired to Space Walk since I was 3 and our party was at Science World, I began to talk to people about the beauty of this melt-proof ice cream.
No one knew what I was talking about.
Anyways, to make a long story short. I bought some. Shared some. And ultimately was the hero of the party. That is, until everyone else got drunk and forgot their own names.
Get your own astronaut ice cream and ignore the horrible kerning in the package
I'm also a designer, and yes, it's killing me.
Tweet
Pin It