Thinking about buying a new camera this year, but a bit confused about which model or make to buy? 2011 is set to be a cracking year for the digital cameras market, with plenty of great 2010 releases to choose from but also promises of some fantastic new models being released. Here are a range of cameras that are set to take photography by storm this year and who cleaned up at the 2010 TIPA awards…
Nikon D3s: D-SLR Professional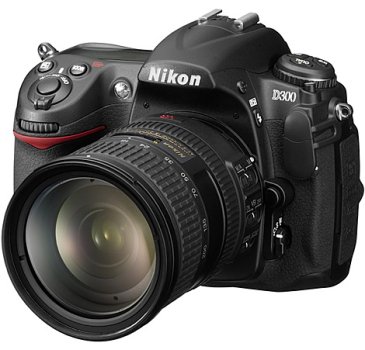 Image from: www.itechnews.net
This camera won the award for being the best in the D-SLR Professional category at the 2010 TIPA awards. With a 12MP camera and 720p HD recording feature there is no doubt about it that photos and recordings should be of an excellent standard. The Nikon 3DS can take up to 4300 images from just one charge of its battery, so it's favoured by professional photographers who work outdoors and for those who are far from a power source.
Get some great deals on Nikon D3's here
Casio Exilim EX-G1: Rugged Compact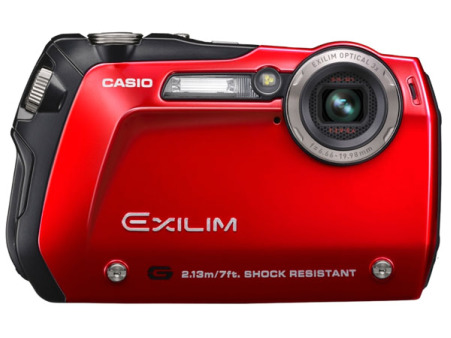 Image from: www.thetechjournal.com
Bit of an adventurer? If so, the Casio Exilim could be for you. This camera is as solid as a rock; shock resistant, dustproof, freeze proof and waterproof, all features which make this camera as indestructible as possible. The Exilim is also very compact and light, weighing just 154g and measuring (W) x 2.53″ (H) x 0.78″ (D), perfect if you're on the move and are trying to travel lightly. Not only is the Casio Exilim extremely durable but it also boasts a 12MP camera with a 3X optical zoom. This camera won the award for the Best Rugged Compact Camera at the TIPA awards last year.
Sony Cybershot DCS-HX5V: Compact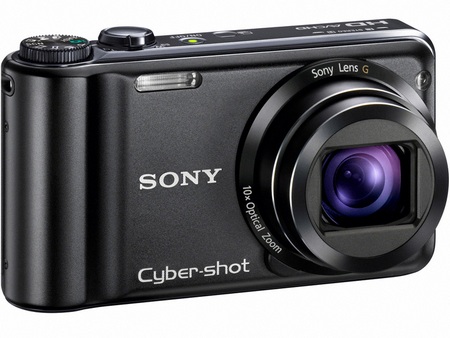 Image from: www.itechnews.net
The Sony Cybershot DCS-HX5V won the best compact camera at the 2010 TIPA awards. One of its standout features is a 10X optical wide-angle zoom, which is accompanied nicely by its steady shot image stabilization. The Sony Cybershot also has built-in GPS, a HD movie recording feature and a sweep panoramic mode. With 10.2MP, this camera should really take some fantastic shots and is easy to carry around due to its compact size.
Get the Sony Cubershot DCS-HX5V here
New for 2011…
Canon EOS 600 DSLR: Launch, April 2011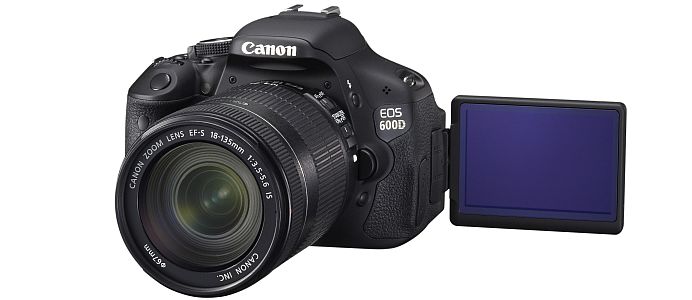 Image from: www.which.co.uk
The EOD 600D is the follow up to the EOS 550D which is looking to become a major player in the camera market. Standout features include a new LDC rotatable screen which has only been seen previously on Canon's higher spec ranges. This camera shoots a staggering 18MP and also has a 1080p HD video recording mode. The EOS 600D is said to be a hybrid of the less expensive and more expensive cameras, so keen photographers can get a high spec camera for a resonable price. It is due for release in April 2011.
Grab a Canon EOS 600 DSLR right here
Canon PowerShot SX230 & SX220 HS: Launch, March 2011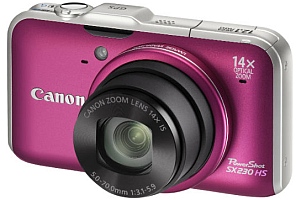 Image from: www.which.co.uk
Yet another Canon camera which is due to be released in early 2011; the compact SX230 and SX220 HS. Both models shoot 14MP pictures which helps to reduce the graininess of photographs taken in low light settings. Both models feature optical image stabilization and a 14x optical zoom. Both have a 1080p HD film recording capability. The SX230 HS has a GPS receiver built in which makes it a fantastic camera to take on holiday or use it for sightseeing. As well as being compact both come in a range of colours and are perfect for travelling.
More info and where to buy the newest Canon PowerShot here
Written by Rachael from the Shopping team at moneysupermarket.com
Tweet
Pin It