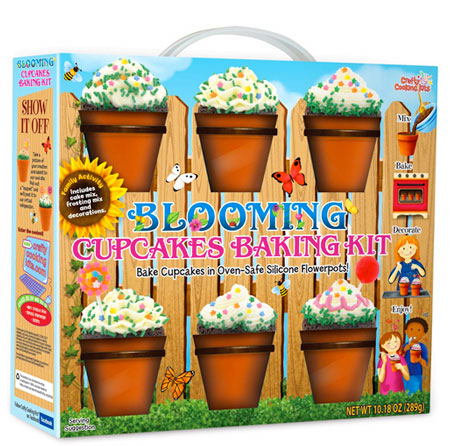 Gardening and Baking have joined forces! Take your green thumb to the kitchen and start baking some plants!
Hmm, that reminds me of the last time I baked some plants. Where were the cupcakes when I needed them then? Hunh?! Hunh?!
Tell me! Where? Where? What.
Okay I'm calm now. Don't worry, the eye twitch is normal. It's a preexisting condition.
So is this the best gift ever?
The Blooming Cupcakes Baking Kit includes silicone flower pots that can be used over and over again and they perfectly hold your cup cake for easy eating. This is genius. It's what we call "diversifying your audience". That means it's the perfect gift for someone that gardens OR the perfect gift for someone that bakes. And if you know someone that gardens AND bakes, their head will probably explode. And that means you've done your job. High 5.
Each kit comes with all the fixin's to make your cupcake look like you picked it right from the garden.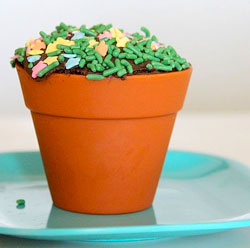 What a beauty. Go ahead, try it. The chocolate part is the dirt. Or is it?
HAHAHAHA. Just kidding it is.
Or is it?
Contents:
• 6 Silicone Flower Pots
• Powdered Mix
• Frosting
• Sprinkles
• Baking Instructions.
Get your own Blooming Cupcakes Baking Kit right here
OR IS IT?
Tweet
Pin It