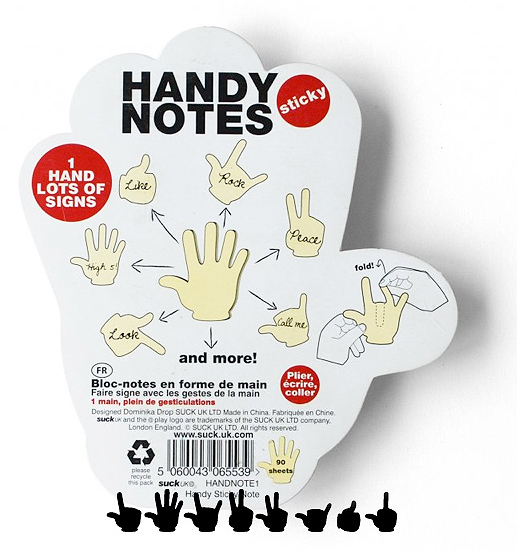 Handy notes. Single-handedly giving regular sticky notes a back hand slap!
These sticky notes are designed to literally be a hand-up on the competition. When you write a note you can choose which hand signal to show. Whether it be a wave hello, a point to the dressing in a the fridge or even flipping your thieving office worker the bird – you can do it all with Handy Notes.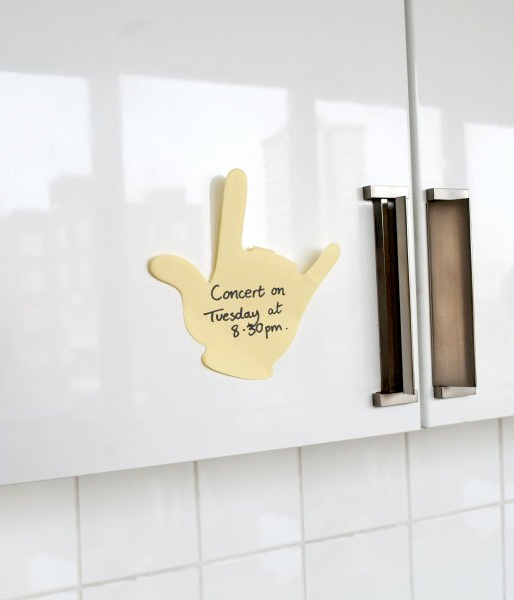 Handy Notes. Rock on.
I'll give you a hand, grab your Hand Notes right here
Tweet
Pin It