Introducing PowerStick. The creators of cool gadgets that focus on portable power for your mobile devices. The growing list of gadgets include names such as the original PowerStick, The PowerTrip and now the great PowerBinder.

The PowerBinder recently won a 2013 CES Innovations Award for it's awesome design and function. The PowerBinder is the first portable power charging solution that features solar technology. It's a beaut.
As you can see it features a large solar panel on the cover of the binder and the inside clips snugly hold a wide range of mobile tablets.
The PowerBinder is pretty easy to use. It has only one button – pressing it shows you the efficiency of the solar panels via the LUX meter and how much battery power is stored in the pack. The design is very sleek and the feel of this piece is very high quality. I am also quite happy to see this product is locally designed, made, and assembled in North America. Excellent.
The PowerBinder also allows storage of paper, handouts, and brochures, like all good binders, am I right?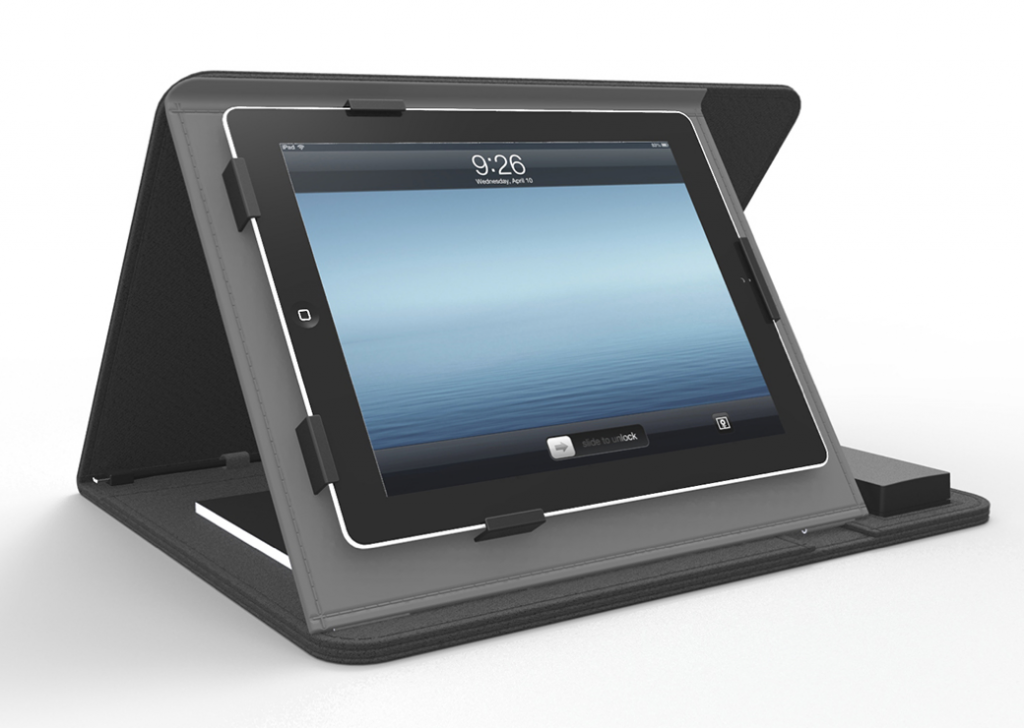 Best of all this binder fits in my bag very easily and protects the iPad as good if not better than any case out there. How does it feel to have the ultimate power right at your fingertips?
Tingly.
 The Spec Sheet:
• Designed in Canada
• Made in Canada
• Assembled in Canada
• Lithium Polymer 3.7V Battery
• 5,000 mAh Capacity
• Flash Memory
• USB 2.0
• Fits the iPad and other tablets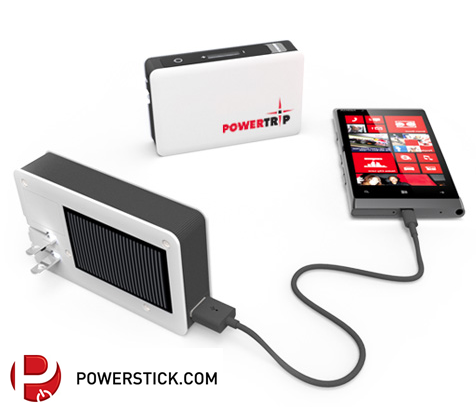 Wait there's more! Here's the PowerTrip. Another great portable solar charger by PowerStick. It's great for those road trips when having a full charge on your device is crucial. After testing it out I was quite impressed with how quickly it charged up, and how long it held the charge for and how it didn't complain once about my taste in music. This kit comes with every adapter you could possibly need and it has three handy ways to charge: Through your computer, through the outlet, or by the sun.
We both prefer the sunshine and charge up quite nicely in it.
Don't take my word for it, grab your own PowerStick right here.
Tweet
Pin It