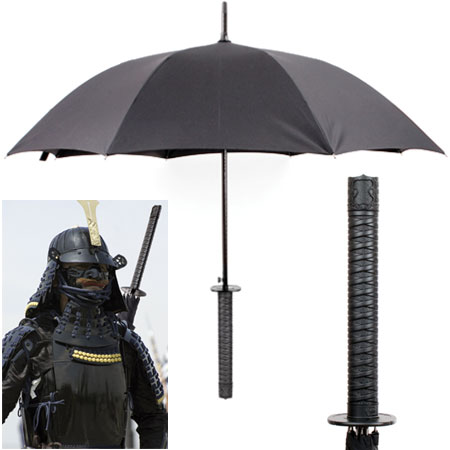 This Samurai Umbrella protects you from the rain with honour. The handle looks like the real deal so all your friends will think you are pretty rad.
However I would advise to not take this umbrella with you through airport security. Unless of course you like attention. And when I say attention I mean a hand-up-the-butt airport security kind of attention. Not rad.
Did you know a Samurai could easily walk through airport security without a problem? Respect.
Did you know a real Samurai doesn't even need an umbrella? They can walk in the rain and not get wet. Not even a drop. Double respect.
Did you know that this umbrella is 39 inches long?
Respect.
Hit the jump to get yourself your own Samurai Umbrella here
Or get one with a handy carrying strap from DX here

Tweet
Pin It