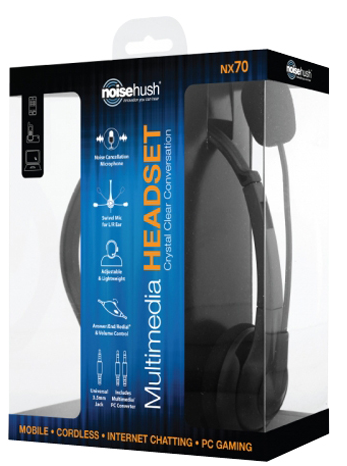 If you are looking for a lightweight headset that is easy to use and has the clearest sound on the market, look no further. The NoiseHush NX70 is a multimedia headset with several great features you won't find anywhere else. For starters it features the latest noise-cancelling technology, so if you are working from home and your kids are fighting over the last jello pudding snack, forgetta 'bout it. No one's gonna hear them.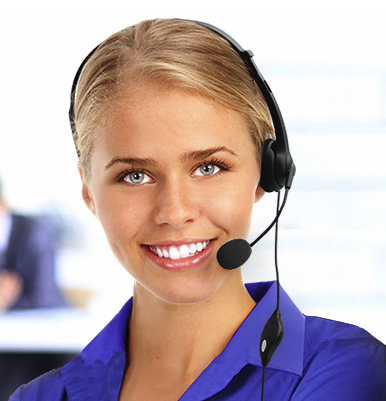 I'm going to go out on a limb here and guess that this lovely lady doesn't have any kids, she looks too well rested. If you now what I'm saying. But I do know that she enjoys the headsets awesome tangle-free coiled cord and it's fully adjustable headband! And who wouldn't? It seems like every other gadget I own is a little "tied up" right now. And it has nothing to do with the kids. I swear.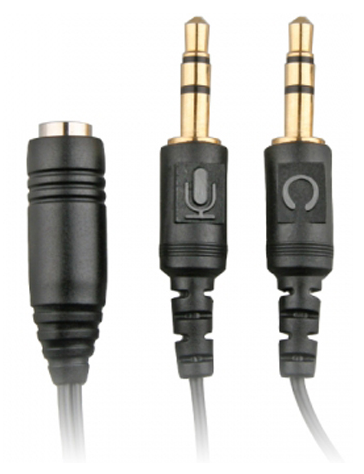 There is also a multimedia converter so you can transition between hands-free calling and internet voice chatting effortlessly. And best of all, this headset works perfectly on your home computer AND your mobile phone. Hooray!
Check out it's awesome features:
Noise cancelling mic
Swivel mic that can be used on either ear
Fully adjustable and super lightweight
Answer/end/redial & volume control
Multimedia converter included
Clearest conversation we've ever experienced, bring on the pudding
You can get your own NoiseHush Headsets for a bargain right here
Tweet
Pin It