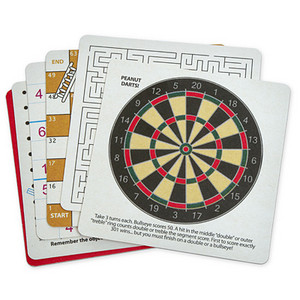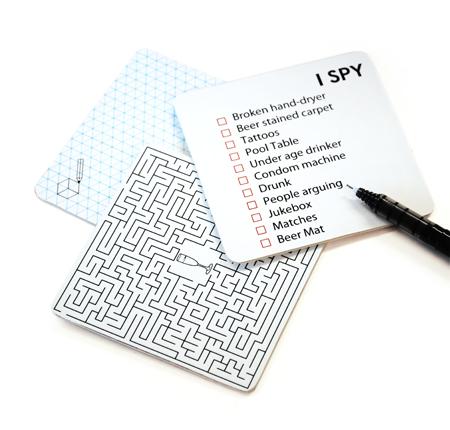 These bar game coasters are pretty sweet. I spat out my drink when I first laid eyes on them. Spat it right in the face of someone who doesn't own these drink coasters. Yeah.
Ironic you say?
Possibly.
These glorious coasters have a total of 30 different fun games to play at the bar while you sip your suds and hit on the ladies. And I do say, these coasters are an excellent conversation starter with hundreds of possibilities for a perfect pickup line.
Like these:
• I mixed and matched the alphabet on this coaster and I put U and I together
• This coaster must be a maze made of you because I am lost in your eyes
• "Fancy a game of connect 4? Ladies."
Yup, just use those lines and she'll be putty in your hands.
And you just might score some sweet groupie action with that 'connect 4' comment. If you know what I'm saying.
Get these awesome coasters with the mosters from SuckUK here

Tweet
Pin It