Or claims to.
But when I bought this multi-purpose card reader I still felt somewhat ripped off even paying only 5 dollars.
Sure, it looks cool. It looks like a little mini remote, but it's pretty flimsy and feeble. Apparently these work fine on a PC but is a little sketchy with iPhoto.
A trick if you get this is to always import all. It works great on XD cards, but is a little dumb when it comes to micro-sd cards. So if you have one of those, I'd stay away.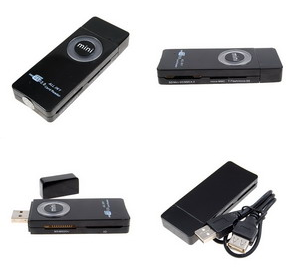 Note:
I was sent this information and gave it a try, and it works, so I'm posting it here.
The trick to using this, like most memory card readers it to:
Step 1. Plug in the card reader to your USB port.
Step 2. Insert your memory card into the reader.
Once you insert the memory card into the reader your computer will recognize the device.
Step 3. After transfering your photos or files, drag your reader to the trash.
Step 4. Remove your memory card from the reader.
Step 5. Remove your reader from your USB port.
When doing this, this memory card works every time.
Get your semi-multi-purpose card reader here
Tweet
Pin It