It's not every day I discuss fashion, but this invention piqued my interest. You may have heard of open-toed boots before, but if you haven't check out these bad boys: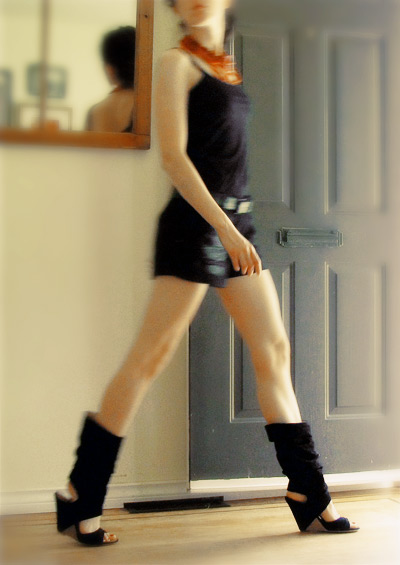 Shhbooties are Open-Toed Boots. Modeled here by my friend from The-Anthology , these hot boots get the best of both worlds. Sexy high boots that everyone loves plus the cool comfort of showing off the toes. I approve.
She found these little gadgets at Winners of all places. Getting European boots without having to go to Europe is my kind of shopping. 10 hour flight? No thanks.
Here's what she has to say about the Shhbooties:
They're by Loita. And despite their fanciness, they're quite comfy.
Well there you have it, I think these might be the first comfortable high-heel open-toed boot in existence. Not that I would know anything about that. I mean, really. Please.
Check out the Anthology blog here
Get your own sexy open-toed boots online here but not the exact kind because that would be fashionably unacceptable
Tweet
Pin It