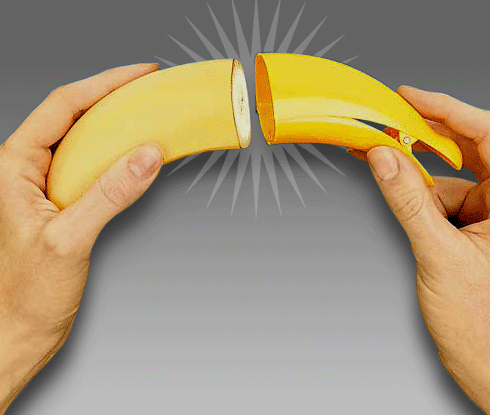 A Banana Clamp. Don't ask me why it's necessary. Don't even ask me what it does.
It basically keeps the banana fresh when you have one that is half-eaten. I suppose it makes sense. Often only half a banana will fit onto a bowl of Cherrios. So wait a minute, I guess I do need one of these! And they are dishwasher safe!
I'm sold.
Now if they can only find a way for me to tell if an avocado is ripe.
Get your own Banana Clamp here
Tweet
Pin It