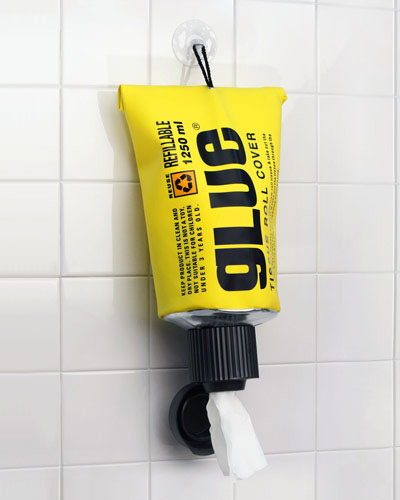 It's not every day you find another reason to stay glued to your seat, besides the obvious, (mexican food), but this does the trick quite nicely. It's a toilet paper dispenser disguised as a bottle of crazy glue.
I was skeptical at first, but it's rather cool and looks sweet too, and it sure beats the iPoo.
Similar items were found at the Richmond Night Market but they can also be bought online here.
And yah, they also come in other cool ones that look like toothpaste too.
Get your own Glue and Toothpaste Toilet Paper Dispensers here
Get your own Shampoo Toilet Paper and Facial Tissue Dispensers here

Thanks to Kels from The-Anthology for the tip
Tweet
Pin It