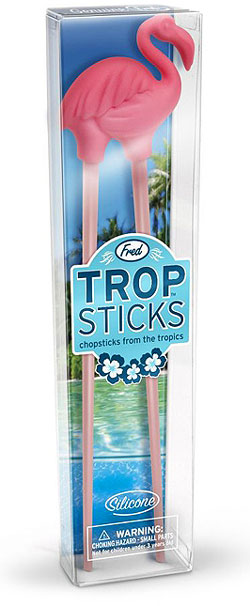 These Trop Sticks are fun chopsticks for kids. They allow you to easily hold the chopsticks in your hand and pick up anything like a pro!
And I do mean anything. Last night I dropped a tiddlywink while playing parcheezy in my Sunday bests and I used these Flamingo Chopsticks to pick it up off the floor. Let me tell you, if it was food, I'd have been well within the 5 second rule. Which is really like 10 seconds in my house because I clean my floors at least 2 times day.
Anyway, on top of being super easy to use, these are also really fun to walk around with on the table and they love to play with these guys. The flamingo is made of silicone so it's pretty safe too, but be careful with the ends or you'll poke your eye out!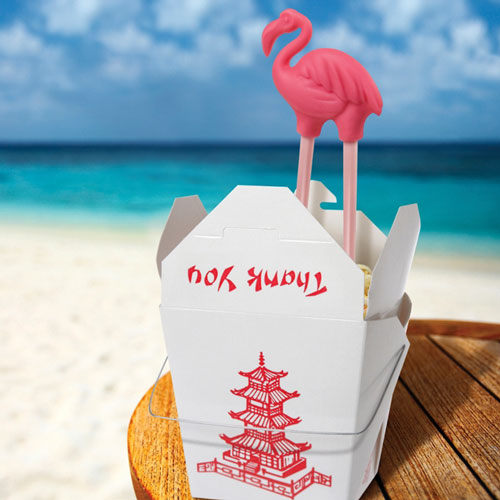 Stick it to your take-out and grab the Tropic Chopsticks here
Tweet
Pin It