There's been a lot of famous balls in history, Mad Balls, Dragonballz, Lucille Ball. But none have provided as much exercise and entertainment as Powerballs.

Powerballs are the ultimate palm size exercise machine. They are great for working out your grip and forearms. After using one for a few weeks I can safely say the arms are shredded like iceberg lettuce in a Slap Chop. Ripped.
Each Powerball is equipped with a gyroscope that rotates inside. This provides resistance using it's own centrifugal force. The intensity of your workout depends on you. The faster you spin it, the bigger the circle it tries to spin and keeping the rotations small takes a lot of strength!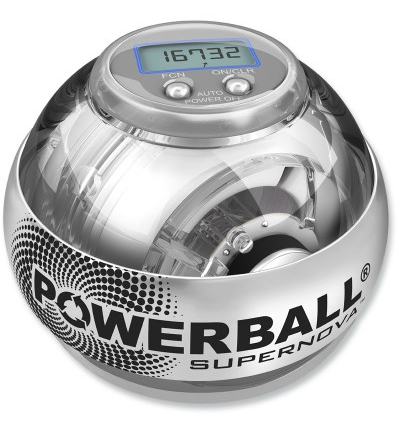 I took this supernova ball to the office to show it off and the blue and white flashing lights drew quite a crowd. There were some people that just couldn't get the hang of it, but generally most people were able to grasp the motion needed to keep it alive. After showing everyone all day long how it works I was unable to lift my arms up the next day. Someone told me I looked like a broken Wacky Waving Inflatable Arm Flailing Tube Man.
It was a low point in my life but I'm doing fine now.
But anyway, it's very fun to use, you just have to be careful to not overdo it. It's hard to notice that it's working up to 40lbs of resistance – but it does. So take it easy when you first give it a shot or you might just get the best forearm workout of your life.
The power balls are super fun. Some even come with counters so you can measure your speed and rotations. They even come in other colours and designs with different features that make great stocking stuffers!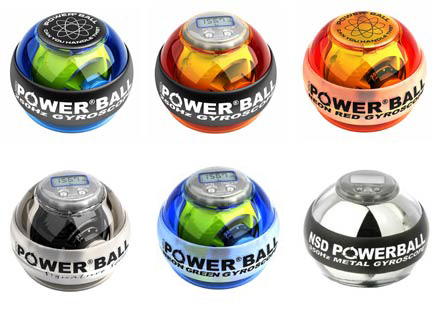 These Powerballs are great! I think I'm ready to graduate to two at a time.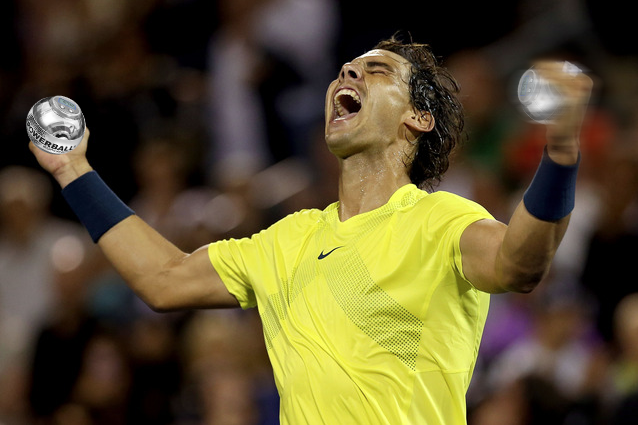 On second thought. Better stick to one.
Grab your own Powerball right here and start spinning!
Tweet
Pin It