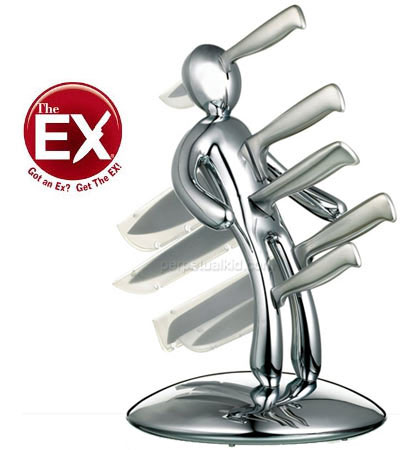 I'm sure everyone has seen this before, but if you haven't, here it is. The Ex Voodoo Knife Set. I can honestly say that this voodoo doll reminds me nothing of my ex. Which is actually funny to me, because it seems usually everything else does. Even cats.
This handy knife holder comes with knives in all shapes and sizes for all types of purposes. Sharp enough to skin a cat and excellent for throwing. Not that I would recommend either, especially in your kitchen, but at least the option is there if you feel inclined.
Get your own Ex Voodoo Knife Set here

Thanks to Teresa, who is always on the cutting edge – pun totally intended.
Tweet
Pin It