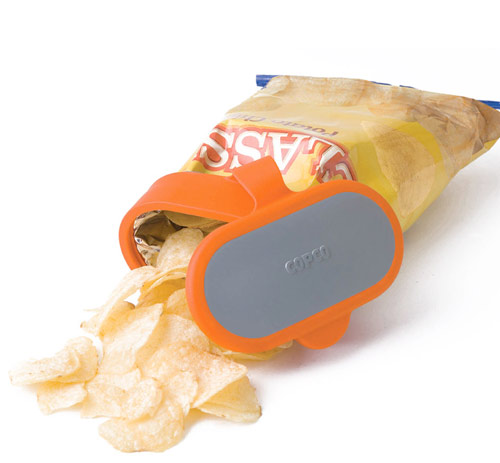 When I don't finish a bag of chips or cereal, I normally use a bag clip. It works great because for the time it takes me to eat a bag of chips the bag clip does the trick. (2 days or less).
Okay. I never leave a bag of chips unfinished.
I even turn them inside out to make sure I got everything.
But anyways, Copco has invented a pretty neat product that completely seals any bag for a pretty long time. Things that need to be sealed for awhile. Things you put in the pantry or cupboard and completely forget about. Which started me thinking of all the stuff in my house that would really work well with a bag cap:
Flour
Powdered Sugar
Brown Sugar
Oatmeal
Rice
Dried Fruit
Goldfish.
But then I realized that it pretty much turns any bag into a pretty sweet container too. Like even to put other bags in! And did I mention they come in orange? Beauty.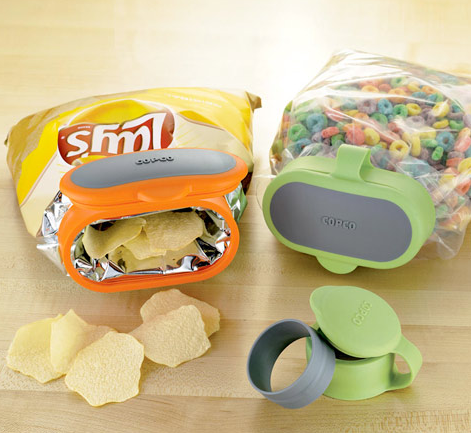 I'm not sure if the Bag Cap will completely replace the Bag Clip but it definitely looks better than an elastic band. Unless your elastic band is orange.
Get your very own bag cap in various sizes and colours here
Stick with the Bag Clip and get yours from Amazon here

Tweet
Pin It