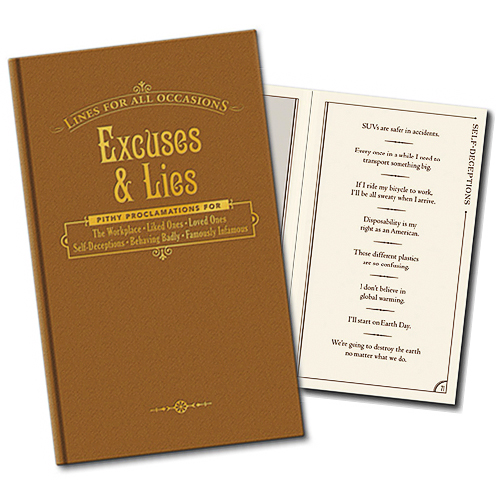 I would have wrote this review earlier but..*turns to page 6* ah yes, but I encountered wild chimpanzees and was chased to the ends of the earth only to discover that time doesn't really exist at all. True story.
So where was I. The book of Excuses and Lies for All Occasions. Let me tell you, this is officially (unofficially) the greatest book every published. If not the greatest, definitely the most useful.
But if not the most useful, definitely the most entertaining.
But if not the most entertaining, definitely worth getting.
And if you don't get it, I can promise you that you'll have no good excuse for not getting it.
Know what I mean?
Yeah. You do.
You have no excuse, buy this book right here
Tweet
Pin It