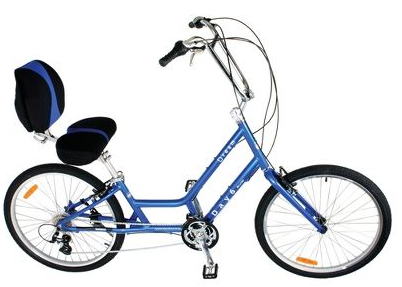 The Bucket Seat Bicycle reminds me of those people that go outside wearing pajama bottoms and think they are setting some sort of new trend.
If you wear sandals and socks, fart in public and cut in line at the grocery store, this bike might be your style. 17″ wide stylez.
Now I'm not saying pajama bottoms are acceptable, or cool, but chances are you can probably get away with a bike like this these days.
I don't think I've ever seen someone ride a bike like this before, so even though you may also be among many that fart in public, with this bike I can guarantee you'll be one of a kind.
Get your own comfy bucket seat bike here and ride in style*
*Style. Kind of like MC Hammer pants.
Tweet
Pin It