As a One More Gadget reader, you may know by now that we like our lists, and we definitely like our bargains.
And honestly, from time to time we like to splurge. You know, just to change things up and keep things interesting.
We bring to you a list of things most people could never afford, some of the Worlds Most Expensive Gadgets. Think of it as a wish list, for that moment of splurging. When you win the lottery. Or, perhaps if you've had tritium in your front pocket and you feel the need to compensate for your raisin-sized nards.
Oh and yes, this list doesn't include cars and treehouses or ridiculously expensive things just because they are expensive. We're talking cool here people. We're talking gadgets. We're talking cool gadgets.
Now let's begin!
11. Open Air Cinema Screen – $1800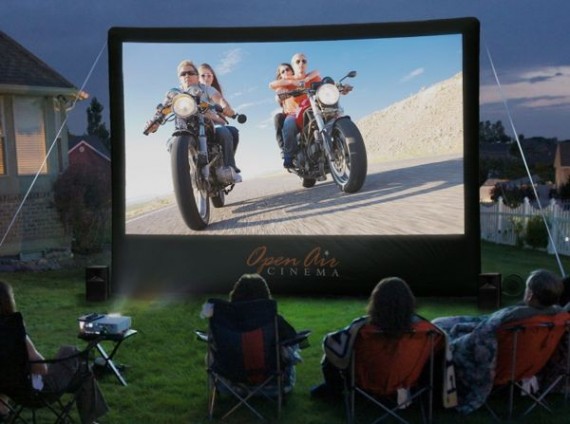 Now you can set up your own drive-in movie theatre in your very own backyard. Complete with projector and inflatable screen, the open air Cinema features high quality flicks for a pretty decent price. Unfortunately you still need to make the popcorn yourself.
Get your own open air Movie Theatre here

10. Slurpee Slushee Machine – $3,000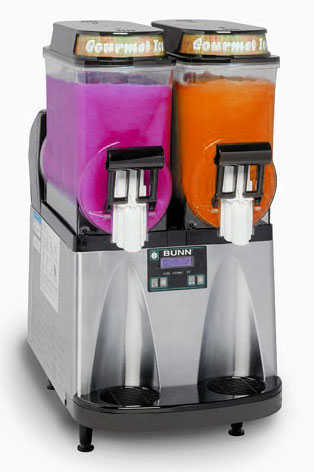 You can now be the coolest dude on the block. I drank many of these in my day, especially as a child. Alas, I am no longer a child, but with one of these in my house, obesity, brain freeze and sugar rushes are on their way! Nothing says luxury gadget item like Gourmet Ice!
Splurge and get yourself a slurpee machine for your home here
9.Sony KDL-46XBR10 46 inch Full HD 1080p 240Hz LED Flat Panel HDTV –
$4500.00

$3599.99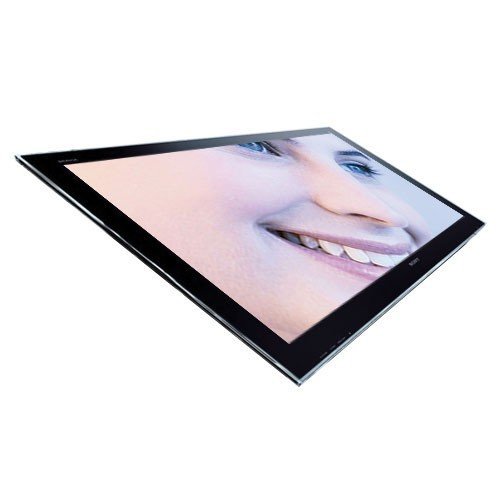 There she is boys. Bestow your eyes on this dream TV. This is the best picture you can get in your home, hands down. This 46″ TV not only has LED backlighting which won't even dim after watching TV non-stop for 45 years but it also uses customizeable MotionFlow technology. That puts frames in between frames for the smoothest tv watching you can get. And it's adjustable. All of it. Everything.
Spoil yourself then soil yourself with the best Sony Flat Panel TV here

8. Aviva Sports 14′ Iceberg – $6,000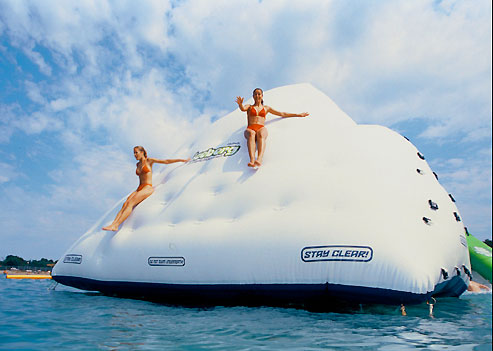 There is nothing finer, nothing sexier than hot chicks on an iceberg. That's why this 14 foot inflatable iceberg made the list. Complete with a climbing wall, a water slide and a bunch of other junk, this inflatable toy is sure to rock the lake. They also thought ahead and included a pump to inflate it with. Which I'm glad because one time I had to inflate an air mattress and it took me like 2 hours. Eventually I passed out beside it and woke up on my face.

Get your own Avia Inflatable Iceberg here

7. Skeeball Classic Alley Amusement Game – $6,000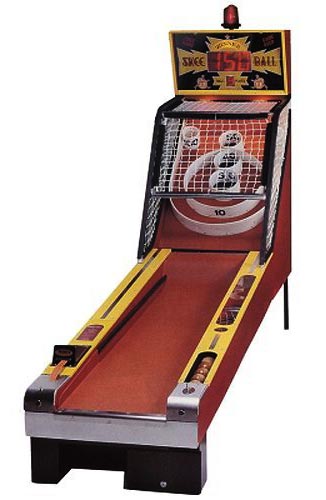 Ricky Schroder eat your heart out. This classic skeetball bowling arcade game is a cool $6,000.00. Which, when you think of it, is probably equivalent to the amount of quarters I put in one of these bad boys during my lifetime. So in the long run, if you get this you are probably going to save money and stick it to the amusement parks in the process.
Unfortunately the coupons can't be redeemed for crappy jelly-like monster finger puppets, but at least you can have satisfaction in knowing that it's eating your friends quarters.

Get your own Skeetball Arcade Mini Bowling game here

6. The Two Person Three Wheeled Scooter Coupe – $7,000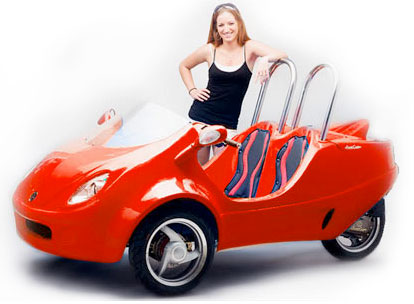 This gadget is just plain sweet – because you can drive it. It comes in several colours and is perfect for your backyard. If your backyard is 10 acres. Like mine.
Just kidding.
Here are some of it's features:

1 1/2 gallon fuel tank provides a range of 100 miles for two riders up to 400 lbs
Average fuel efficiency of 60-80 mpg
Automatic transmission with independent all-wheel suspension and shock absorbers
Front disc brakes and rear drum brakes
Two-point restraint seatbelts and steel tube frame
Fiberglass body with a high-gloss gel coat finish
Front, side, and rear turn signals integrated into the headlights, folding side mirrors and brake lights
Chrome dashboard includes gauges for fuel, a speedometer, and tachometer
Colors: Red, Yellow, Green, or Blue.
96″ L x 56″ W. (375 lbs.
Not too shabby! So really, it's way better than a golf cart, and cheaper too.
5. Zoltar – $9,000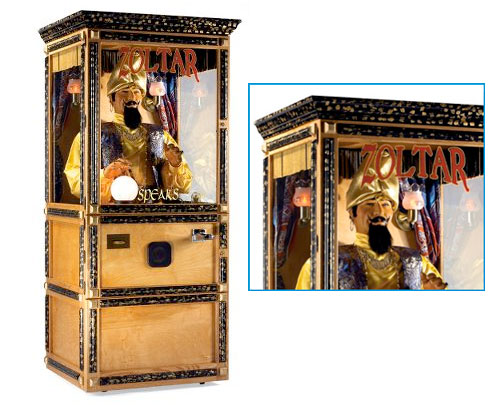 If you are like me and love old movies, this is something creepy to own, but something you'd want just the same. Zoltar from the movie Big is only $9,000.00. Which basically means you can make any wish you want for the rest of your life. This Zoltar dude makes things happen. He's for real.
He puts that blue freak from Aladdin to shame.
I tried it out and my first wish came true already. That annoying kid from American Idol was just voted off the show.
Sweet.
4. JL421 Badonkadonk Land Cruiser/Tank – $20,000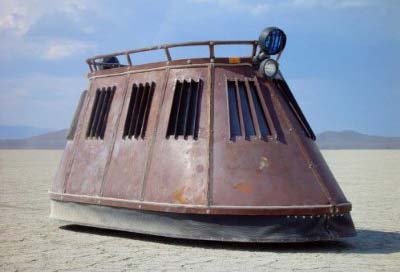 The JL421 Badonkadonk Land Cruiser Tank has a price tag of a cool $20,000.00. It's pretty awesome for cruising around the desert, or scaring the crap out of your neighbours. Similar to something right out of a Star Wars movie I can't help but think in this day in age if you drove it anywhere you'd be sure to make the news.
And shot at.

Get your own JL421 Badonkadonk Land Cruiser Tank here
3. KolorGlobe XENON 4000 Light Show – $31,000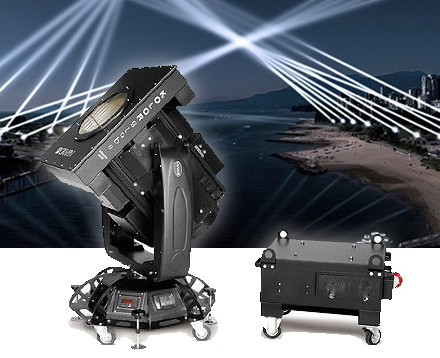 These bad boys lit up the sky at the Vancouver 2010 Olympics with a spectacular lightshow seen above from Burrard Street Bridge in Vancouver.  And now you can have your very own COLOUR changing lightshow from your very own estate, er backyard for a cool $31,000 a pop.
So, one might go as far to say if you had a bunch, the show would be better because they change colour. So keep that in mind if you plan on holding the Olympics from your backyard in the future.
Splurge and get your own Spectacular Light Show here
2. Hasselblad H3D-39II Camera- $32,000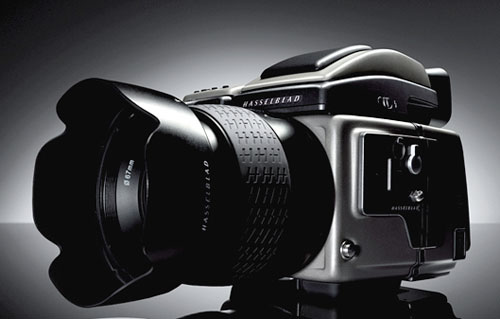 Owning this camera is pretty much the goal of any good photographer. It's your statement to everyone else to say you've officially "made it". The only things I can tell you about this camera is:
• It's sweet.
• It's expensive.
• It takes awesome pictures.
• It's heavy.
Here's a link to the detailed specs
Get your own Hasselblad Camera here on sale for 21,000

1. Your own Drive-Thru Window – $89,000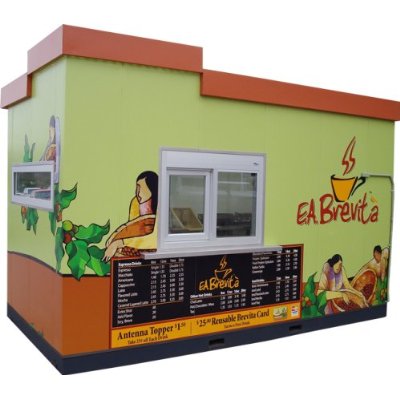 Okay, this one is pretty cool.
EA Brevita is a Do-It-Yourself "un-franchise" business. You basically buy everything you need and can put this drive-thru window wherever you want. It lets you run a branded business with all the fixings to serve the finest quality espressos and smoothies. The price includes freight, and you get a bonus 750 lbs of the finest coffee. Which will last most people a few weeks. (or 10 years)
The process of getting it started does get a little tricky and baffles me that simple branding could basically sell boxes for 89 thousand dollars, but it does, and it works. On top of that though, you get all the equiment to make and start selling right out of the box.  For more info on what's inside check out their site here.
Get your own EA Brevita Drive-Thru Window here *Sorry! No longer available. 🙁

Well there you have it! The 2010 coolest list of the most expensive gadgets.
Got another you want to add to the list? Feel free to contact us via our contact page.
Tweet
Pin It