Star Wars toaster gives new meaning to "the dark side."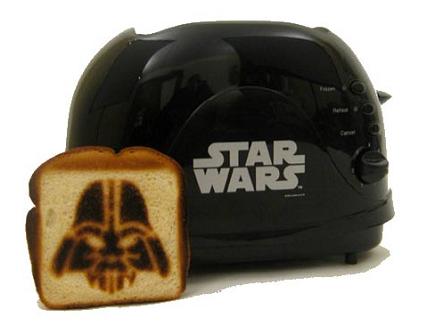 Now you can join the Dark Side each morning by using the new Star Wars toaster. Simply put your bread in, press it down and wait for Vader to work his magic on your toast. Its right up there with the coolness factor of the Jesus toaster, but adds a little more menace to your morning breakfast. We also recommend using a light saber to spread the butter.
Hit the jump for more info and your very own Darth Vader toaster.
Tweet
Pin It