Last time we introduced you to some crazy shoes. So crazy that yes, we in fact categorize them as gadgets. Below is Part Deux of the most unique shoe designs you'll probably ever see. Ladies, eat your heart out.
1. Banana Shoes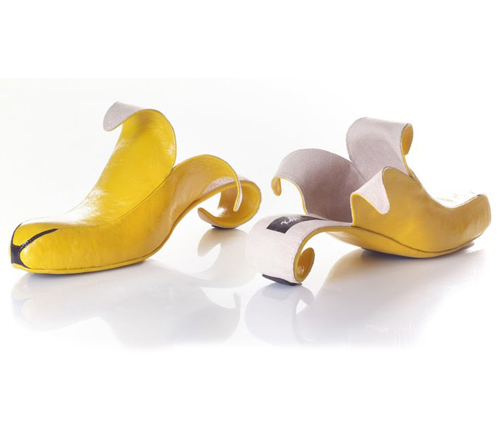 Feast your eyes on these! These fancy high-heels can be paired perfectly with a banana hammock. And don't worry, this smart and functional design has tacky heels to prevent you from slipping, unlike regular bananas. Overall, this design is bananas but it gives you a taste of what's to come.
2. Blonde Ambition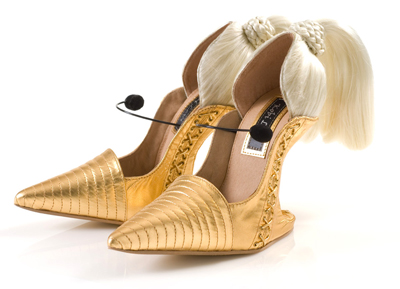 Complete with cone tips that will protect even the smallest of pinkies, these wonderful gold creations even have tassels that look like hair. The side is stitched to look like a corset and there's even a strap that looks like a singers microphone. These are definitely the shoe for any material girl and this design is new, brand new, virgin even.
3. Contemporary Chinese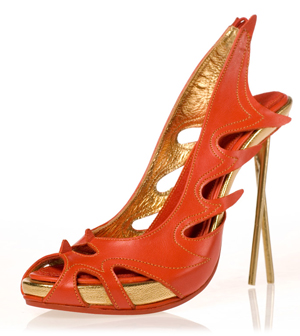 Ladies will be licking their chops with this design. Complete with red and gold leather and chopsticks for the heel, these are the perfect shoes for taking your lady out on the town. Take out, that is.
4. Anything But Fowl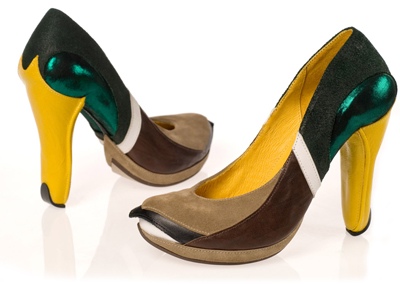 These Mallard high heel shoes will have the ladies flocking to the stores to get them. Excellent colour choices are used in these shoes, in particular the hunter green, how apropos. Just be careful when trying them on, they tend to make you walk like a duck.
5. Shoppers Choice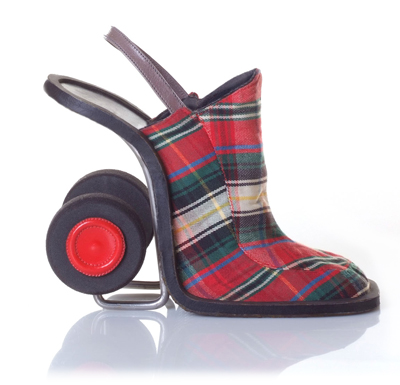 This shoe resembles a shopping trolley. Let me tell yah, if you are a lady and this shoe fits, you should keep these for when you are older. They'll be able to wheel you around in them when you can't walk anymore. But if they don't fit, the beauty of this design is that they double as storage space for your legumes at the market.
6. Olive Oyl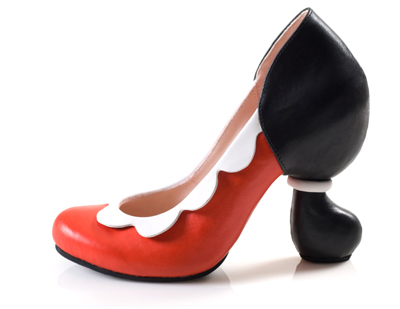 This shoe is generally fitted for really tall and lanky women, but if you do happen to wear these I hear they are excellent for attracting sailors. And, be careful when flipping these shoes off at the end of the day, their heels are liable to pop your eye out.
7. Porcelain Coffee Pot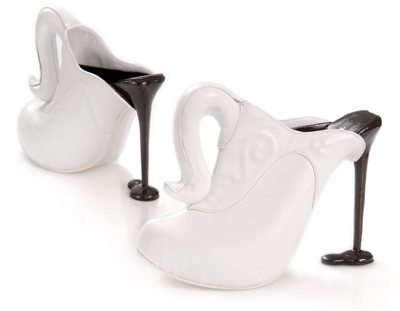 Now you can be a little tea pot, tall and stout, this is your tea pot and here is your Plantar Fasciitis. Probably the best thing I've heard about these shoes is that women can hide these from their husbands in the china cabinet and he will never know you spent his last pay cheque on shoes instead of groceries.
8. Muppets Ralph, is that you?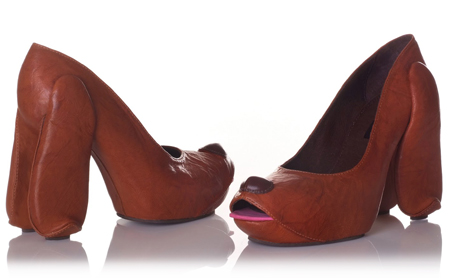 I'm not going to make any jokes about walking the dog, that would be too easy. But let's just say after a long day of walking in these shoes your dogs will be barking. Also, wearing these shoes will result in excellent piano playing abilities, but please refrain from wiggling your toe near peoples butts.
9. Weee!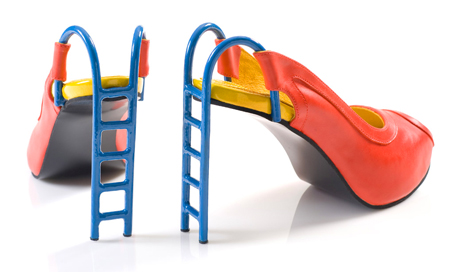 These playground slide shoes are so much fun all the kids are talking about them. To put them on, girls generally wiggle their toes up the ladder before sliding their foot into them.
10. Swan Shoes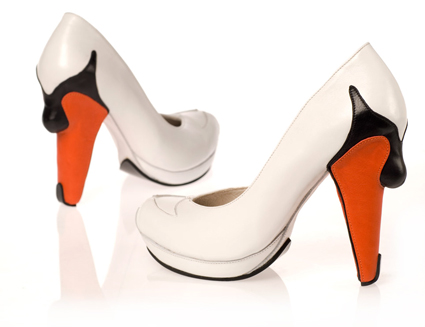 These high heels are perfect for dancing in. You might be thinking Swan Lake but I was thinking more like your last dance at a retirement party. But if dancing to your swan song isn't for you, just give these to Bjork, I hear she's looking for a pair.
11. Toucan Shoes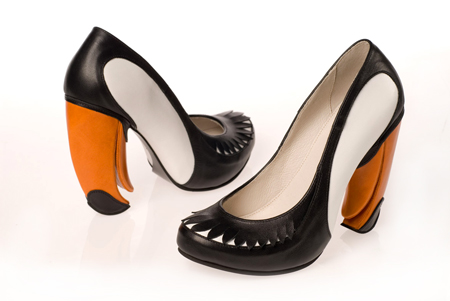 Last but not least these Toucan shoes are classy and fun all at once. With white and black classic details and the striking orange colour of the heel, you'll be sure to attract attention of onlookers. While wearing these if you fall on your nose just spin around and dance your way back to your feet. I call that move the "fruit loop".
See all the big pictures from Kobi Levi's Blog right here
Tweet
Pin It