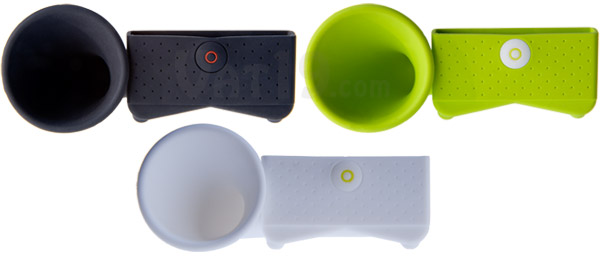 It seems a lot of gadgets for the iPhones these days are all about add-ons. We've seen joysticks, controllers, and even add-on tasers for the iPhone, but one of the most useful add-ons has got to be this iPhone Horn Acoustic Amplifier.
The iPhone Horn Stand acoustically amplifies the sound from the built-in speaker of your iPhone by more than 2x. Greatest of all, it doesn't even need batteries to make it up to 13 decibels louder. Wicked!
The silicone iPhone Horn Stand can rest horizontally or vertically and features a slot for access to the dock connector. It also comes in a bunch of cool colours. But no orange.
This is one of the most unique add-ons for the iPhone and it's really well made too. We have to mention that it was designed for the iPhone 4, but it also fits with the iPhone 3G/3GS.
Oh yah, and it's pretty awesome.
Get your own iPhone Acoustic Amplifier here
Specs and video after the jump.

Features & specs:
Dimensions: 4.25″ x 1.75″ x 2″
Material: silicone
Amplifies loudness by 2.5 times (13 dB)
No external power required
Works horizontally and vertically
Compatible with iPhone 4 and iPhone 3G/3GS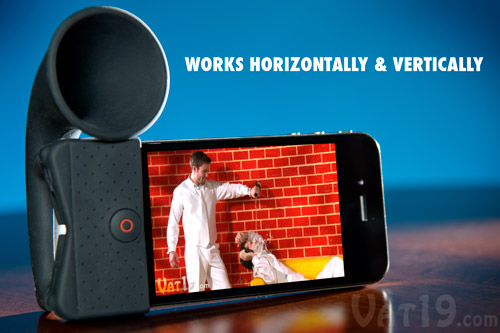 Get your own iPhone Acoustic Amplifier here

Tweet
Pin It