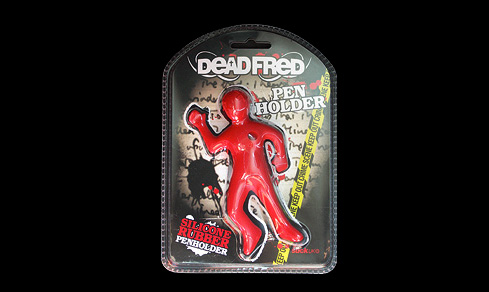 This cool Pen Holder from SuckUK is part of a wicked series of tortured characters repurposed for your daily household needs. Appropriately named "Dead Fred", this little guy appears stabbed through the heart when holding your pen. Ouch.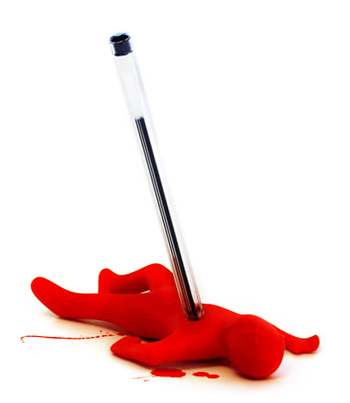 It's a pretty horrible crime scene. But Fred isn't too worried about it. He's made from 100% silicone rubber and always has a place in his heart for bic pens. He's quite the romantic actually.
He handed me a list of some of his favorite tunes:
• Shot through the heart – Bon Jovi
• Unbreak my Heart – Toni Braxton
• Achy Breaky Heart – Billy Ray Cyrus
• My Heart Will Go On – Celine Dion
and his personal favorite, 'Don't Go Breakin My Heart' by Elton John.
Good on yah Fred! Way to keep the love going! He may be dead but he's not dead.
I mean, geez.
Tweet
Pin It