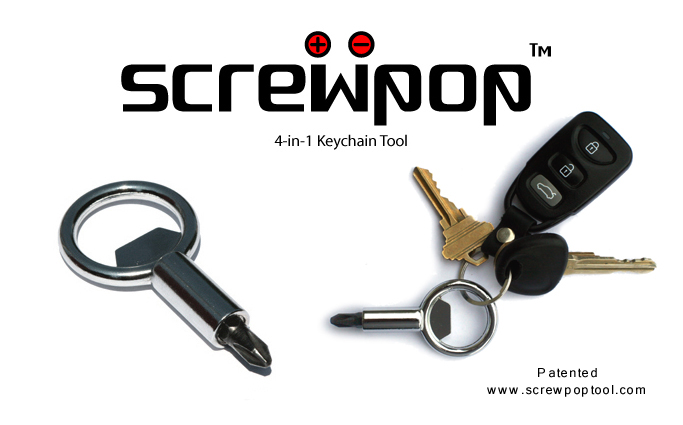 The Screwpop is a pretty sweet 4-in-1 keychain tool. It's actually smaller than most car keys and fits perfectly on your keychain.
It has 4 main functions for the most commonly needed uses:
• Phillips Screwdriver #2
• Flathead Screwdriver #2
• 1/4" Hex. Nut Driver
• Bottle Pop-Top Opener
We had a few people try it out and they generally liked how it works. One thing we found useful was the hex nut driver. It's actually the perfect size for opening and repairing computer towers. Who knew?
Another day later we actually used the Phillips Screwdriver with an Alan Key to repair some old rollerblades, while popping a delicious refreshment afterwards. Rootbeer. And I still enjoyed the feeling of popping the top.
That's what she said.
Overall this is a neat little invention that's definitely worth the price!
Get your handy ScrewPop here and get 'er done!

Tweet
Pin It