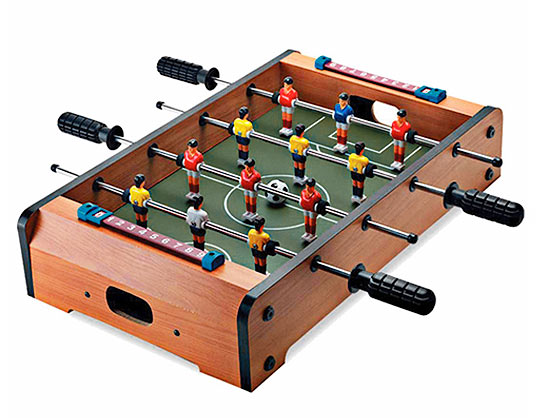 The first thing? Well that's my little secret. But I'll give you a hint. It involves me, a friday night and a bottle of Jose Cuervo.
So what do we have here? It looks like somebody got the shrink ray and took your all-time favorite party game and zapped it down to fit between the popcorn and the jelly beans! It's Table Top Foosball!
How cool is this?
One More Gadget Fun Fact!
Did you know the original European "football" arcade game was invented in the 1920s? That's like what, like 50 years ago or something. Apparently the German word for field soccer is 'football' but spelled FuBball. That extra big 'B' is actually a ß and pronounced like two 'S's. And ever since then people just started calling it Foosball by mistake.
What a bunch of morons.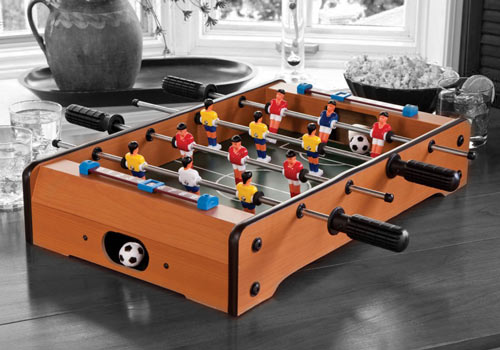 The best thing about this mini Table Soccer Game is that even though they shrunk the size, they didn't shrink the fun. In fact it's actually way more fun because you can keep all your players spinning at the same time AND when you are done playing it, it can easily be stored in your closet.
Genius.
█♥█ Get it where they call it Soccer right here
Or everywhere else can buy it right here
Tweet
Pin It