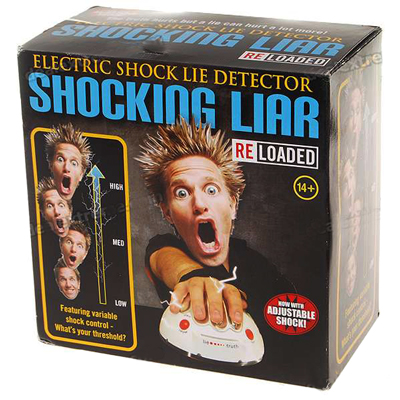 Nope. I lied. But this is still pretty awesome. I mean look at that guy. He looks like an honest chap right?
WRONG. Now you look like that dude from the Jersey Shore. Shouldn't have lied, you shocking liar. Thanks Deal Extreme.
The best thing about this gadget are the variable controls to determine your threshold. I'll give you a hint, when your hand starts to turn black, two notches before that, that's your threshold.
Get your own home lie detector kit here and put your friends to the test

Tweet
Pin It