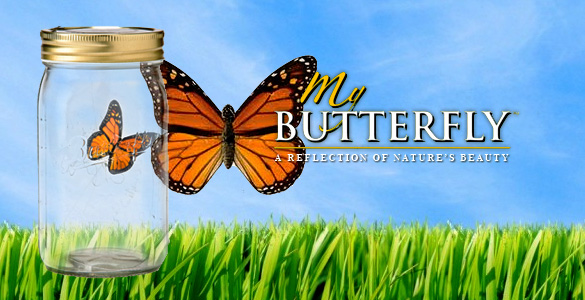 Just when you thought toys sucked after the 80s, some crazy inventors came up with this: The Butterfly in a Jar. It's probably the most awesomest toy pet you could have, and potentially the toy of the year.
Screw those lame hamsters. You can't put those things in a jar.
Actually, you can. But they start to smell after awhile.
The butterfly movement is very realistic, but hold off on calling animal cruelty just yet. The butterfly isn't real, I swear. It uses a teeny tiny electric wire that responds to the tap of your finger making the butterfly flutter around inside the jar (only appearing to be trapped inside). We often refer to this technology as "science", but I like to call it magic, and that my friends makes these butterflies the bees knees.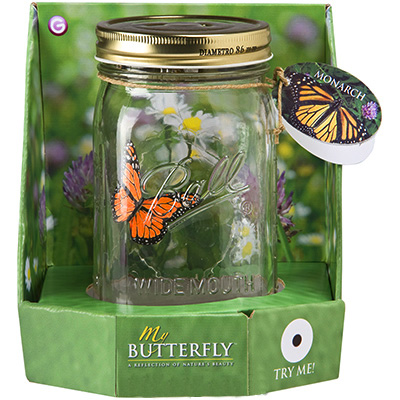 The Butterfly collection has 4 cool butterflies to choose from, and to put a bug in your ear, these babies are on sale! Which is surprising to me, because it seems these collectibles are quickly flying off the shelves everywhere.

Check out One More Gadget's video review of this cool toy in action!
Catch your own butterfly jar here
Tweet
Pin It