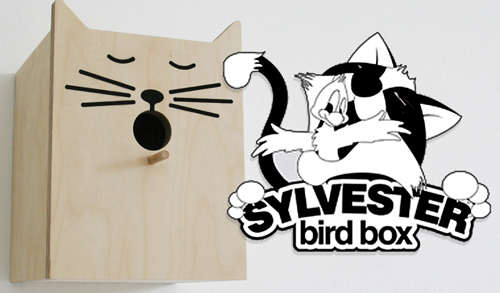 This birdhouse from SuckUK features a hungry and very clever feline named Sylvester. I think he's finally got something that's gonna fool ole Tweety here. And since this is the season for cleaning and decorating, this bird box is also the perfect accessory to plunk in your garden for Spring.
We like the construction of the box. At first glance it's incredibly well made, very strong, very very smooth, and all the details in Sylvester's face are perfectly die cut in the box. To top it off, they even thought ahead and created a sliding bottom that easily opens and closes so you can clean the box for next year.
This birdhouse looks and feels so nice they'll be singing your praises for letting them stay the night. I have a feeling they'll be fighting over this place. The nightly rates are to die for.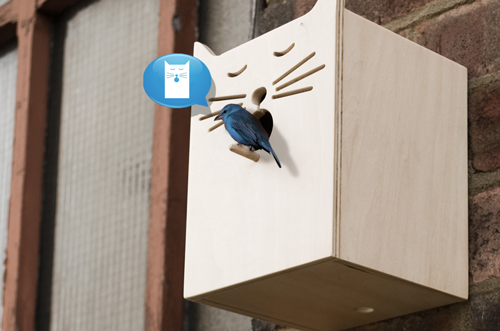 So how did I know this little house would be so popular?
A little bird told me, of course.
For a price that's easy to swallow, get your Sylvester Bird Box from SuckUK here
Like this post? Tweet it!
Tweet
Pin It