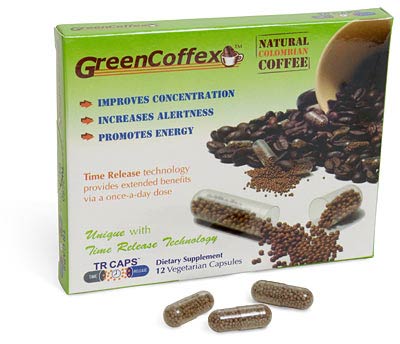 Can you believe they actually make this stuff?
Each capsule has 200mg of caffeine and dishes it out in steady doses throughout an 8 hour period.
Vegetarian capsule!
Pure, unprocessed (non-synthetic) caffeine from Colombian Green Coffee Beans.
Special coating to reduce the potential of an upset stomach.
12 capsules per package
So basically, if drinking an energy drink, or a morning cup of coffee wasn't enough, you can now take a pill that will give you that extra boost for the entire day to drag your ass to your meetings. I dunno about you, but if I had a coffee pill I'd be blinking 100 times a minute and sleeping would be harder than my abs. And trust me, that's pretty hard.
The weirdest thing about these bad boys is that they use a thing called "Time Release Technology" which is basically another word for "Ulcer". They describe them as scientific and magical all at the same time, which totally makes me want to try them and risk the inevitable ulcer anyways.
Good times.
Get your energy capsules here and enjoy some serious Time Release Technology

Tweet
Pin It