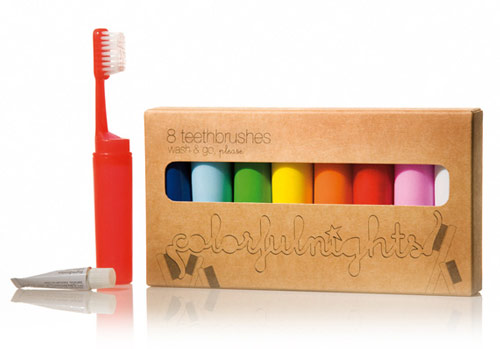 This designy item is perfect for the prepared host or the person always on the go. It's a set of travel toothbrushes packaged up like a box of crayons.
Whether you are on the road or having the Brady Bunch staying at your place, this fun set of travel toothbrushes is a great way to be prepared in style and add some colour to your life.
The designers at Veinticuatrodientes, a name that translates to 24 teeth, or naturally, the most teeth you could show if you are smiling.  Like Julia Roberts, although I'm pretty sure she has about 48 teeth, that all show when she smiles. So yah, if she's staying at your place you might want to buy two packs of these just in case.
Get these cool Colorful Nights Toothbrushes here at Veinticuatrodientes
Tweet
Pin It