I am in love with this Purple Silicone Mouse Pad. I suspect these pads go for 20 dollars in the stores, but I was able to find them for under 5 bucks.
They are regular mouse pad size, stick to the table top, slide very smooth with an optical mouse, and more importantly come in translucent purple.
I never thought I'd be buying translucent purple mouse pads, but I can only assume if they sold these in orange I'd probably buy 10.
Check out the video of me touching the soft translucent purple silicone mouse pad.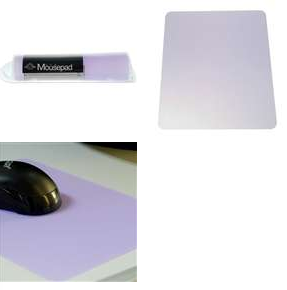 Get your own mouse pad to touch.
Tweet
Pin It