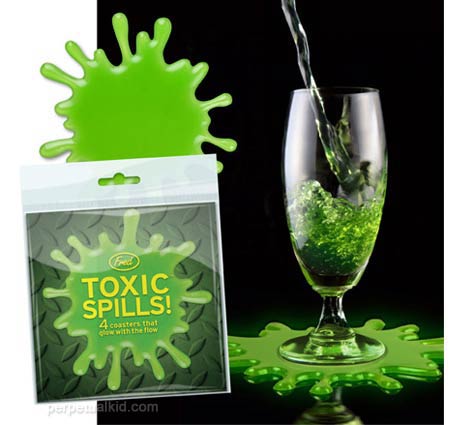 These Toxic Spills Coasters are: Soft, realistic, easily washable, and they glow-in-the-dark for that fresh out of the reactor look.
It reminds me of the time I was at my ex's place and I spilled green kool-aid all over her white couch. It was so easy to blame it on her cat. So I did.
You should have seen the look on its face. Priceless.
You know, I would never have had to do that if she just had some of these coasters. Her fault.
Get your own toxic spills coasters here
Tweet
Pin It